LINEAR FILLERS
---
THE PERFECT SOLUTION FOR SMALL PRODUCTIONS
In case of low production speed of still products METALNOVA can supply linear filling machines with
electronic volumetric / weight filling system with magnetic or mass meters.
Typical applications are:
Productions of still products till 1.500 – 2.000 bph in format sizes till 1,5 lt

Productions of still products till 1.500 bph in format 5 – 8 – 10 – 12 lt


Productions of still water in 5 Gallons bottles till 1.500 bph
REQUEST YOUR COMMERCIAL OFFER NOW! 
FLEXIBLE SOLUTIONS FOR SMALL PRODUCTIONS 

CONTACTLESS: No Contact between Filling Valves and Bottles for avoid external contaminations.

Electronic control of the filling process using Endress & Hauser magnetic meters or mass meters, in order to fill each bottle with the precise volume of water desired according to the recipe during the programming phase of the machine.

High quality standards of materials in contact with the product: all filling valves, pipes and valves in contact with the product, produced in AISI 316 S.S.

Frame manufactured in tubular in stainless steel.

Cabin pressurization in class 1000 or class 100 according to the needs of individual customers.

Electric cabinet in stainless steel, complete of main switch and emergency button (cooling by fan).
Control panel in a side of the machine, with touch screen panel for machine setting and data display, and manual selectors for the main operations.
Safety guards according to EC norms, with openable front panels complete with emergency switch.
Predisposal of all parts in contact with the product for a 3 or 5 step sterilizing treatment (CIP); the CIP system can be automatic or semi-automatic and can work with hot or cold solution.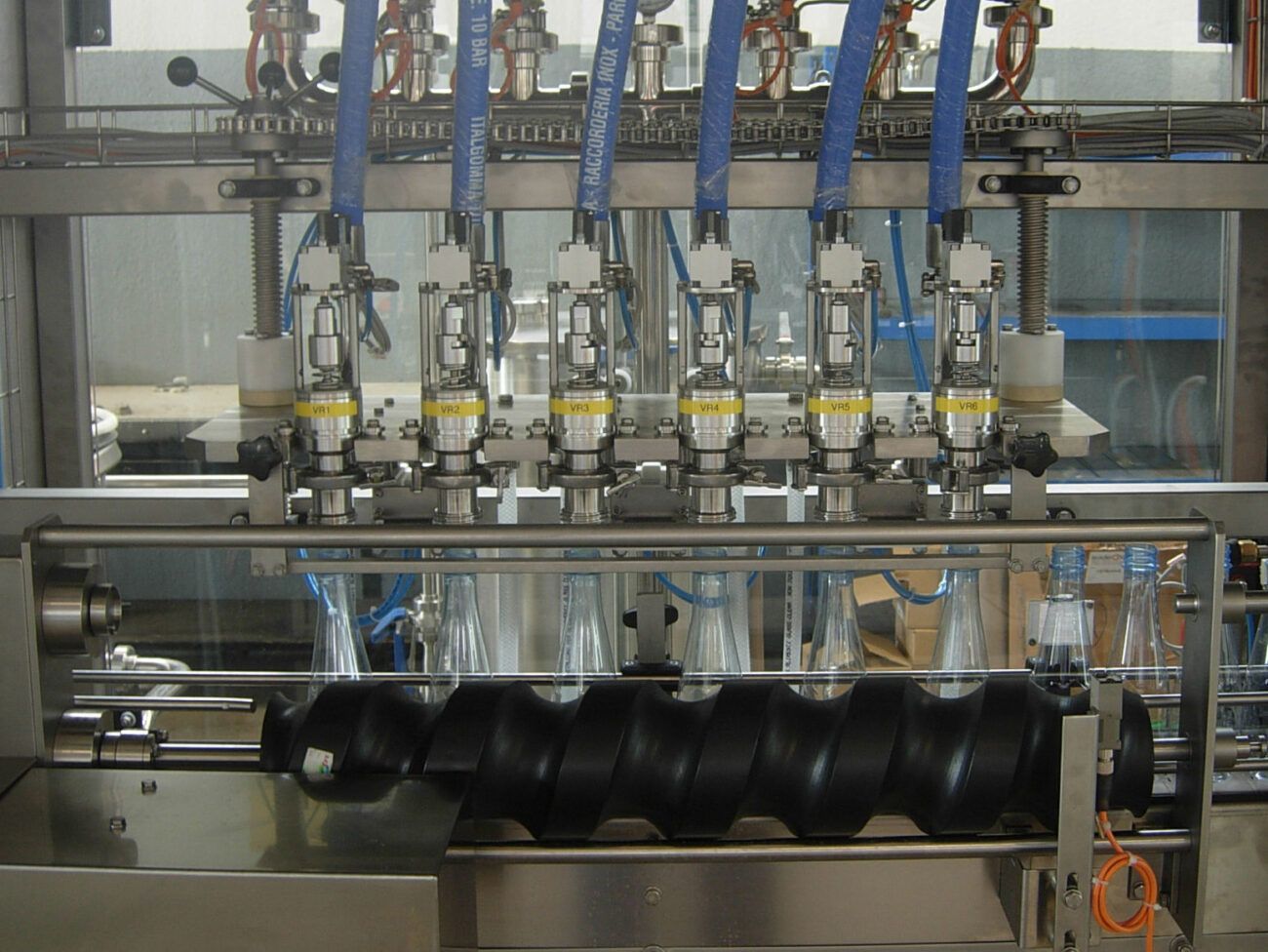 Bottles infeed with WORM SCREW
In case of small and various bottle sizes, the bottle spacing is made by a motorized worm screw. The system allow precise positioning under the filling head and avoiding filling valves adjustment in case of change over.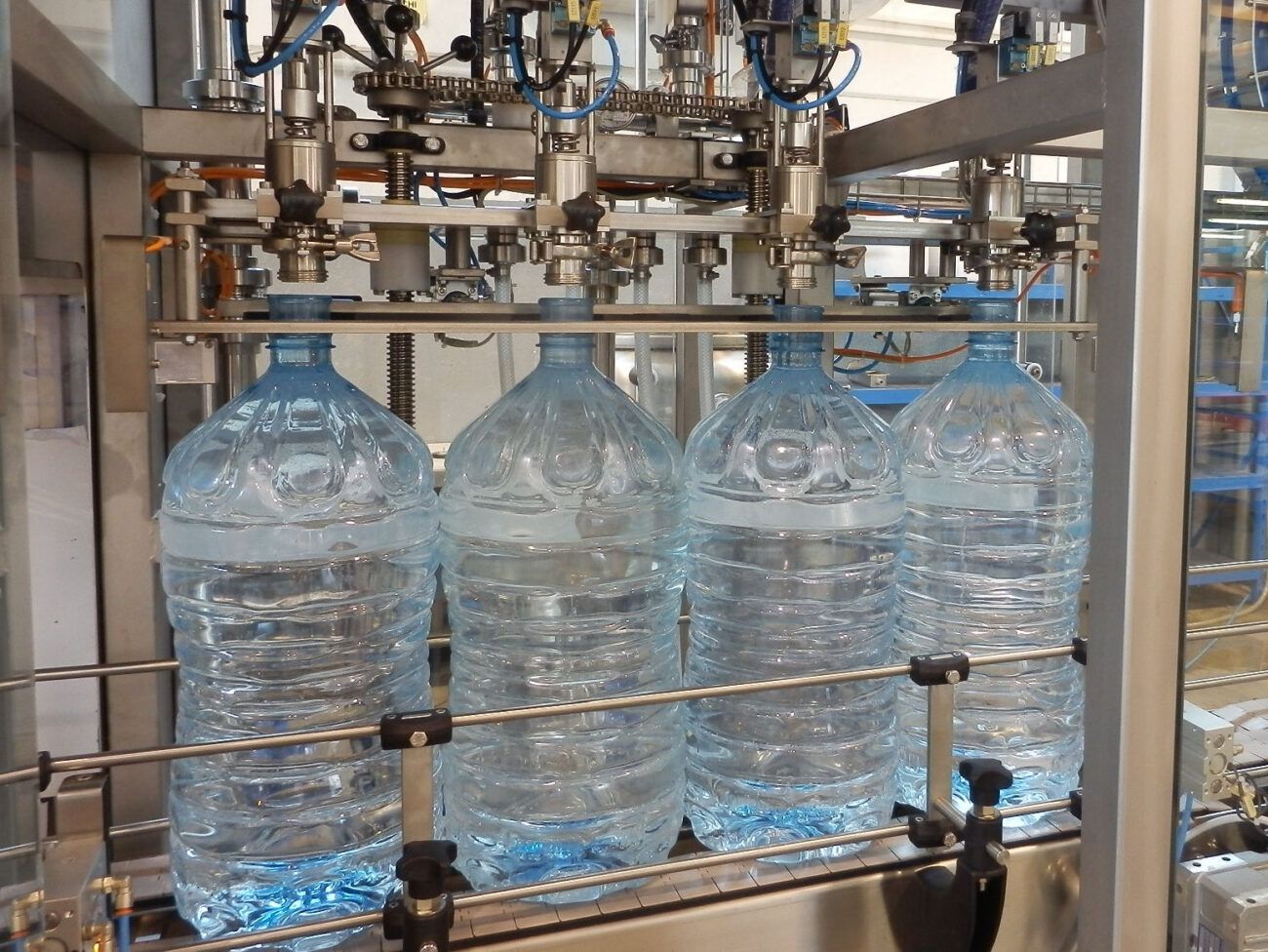 Machine Bottles Infeed WITHOUT WORM SCREW
If we manage big containers there are simply two pistons, one to stop the bottles inside the machine and one to stop new bottles entry when a number of bottles corresponding to number of filling valves is entered. In case of more diameters, the filling valves are sliding on a rail in order to can change their pitch (see photo beside).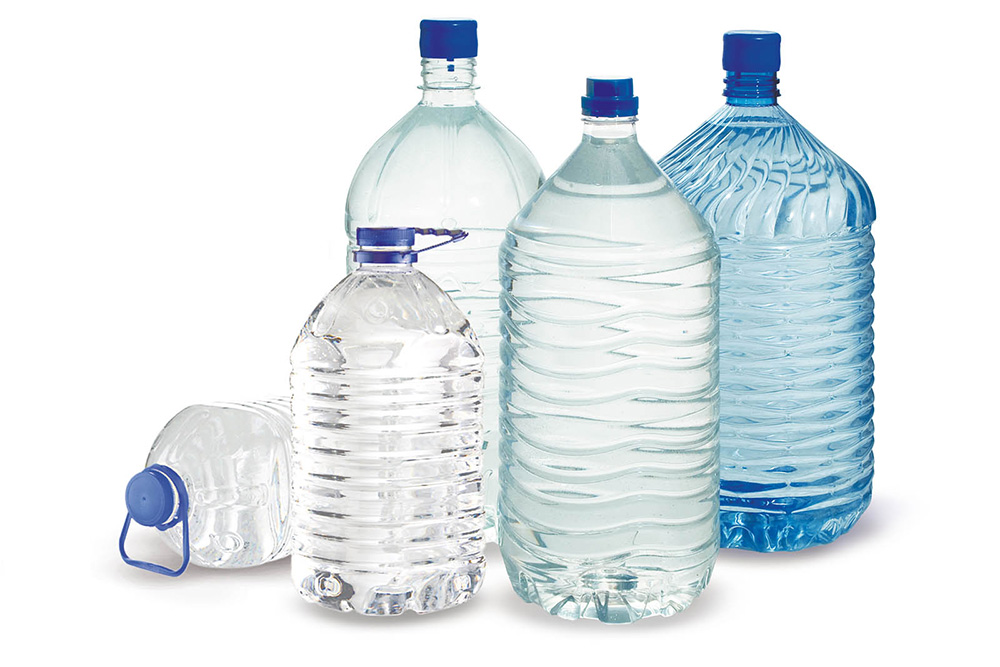 CAPPING SOLUTIONS: SCREW CAPS OR PRESS ON CAPS 
For small bottles production format, we can integrate a screw single capping head capper internal or external to filler machine.
For Big Bottles format, we use a pressure capper realized and developed internally by Metalnova for both PET or Polycarbonate bottles. 
Our Solution for Linear Fillers can be integrated then with press-on caps or linked with conveyors to rotative rinsers or single head cappers.
REQUEST YOUR COMMERCIAL OFFER NOW! 

WORKING HOURS
08:00 AM – 12:00 AM – 1:30 PM – 5.00 PM