BASELESS PATENTED SOLUTION
---
 BASELESS: NOTHING UNDER THE BOTTLES
BASELESS is not only a Patented system but a new way of thinking, designing and manufacturing introduced by METALNOVA into the bottling world.
The new philosophy of manufacturing the bottling machines.
    THE NEW MANUFACTURING PHILOSOPHY OF BOTTLING MACHINES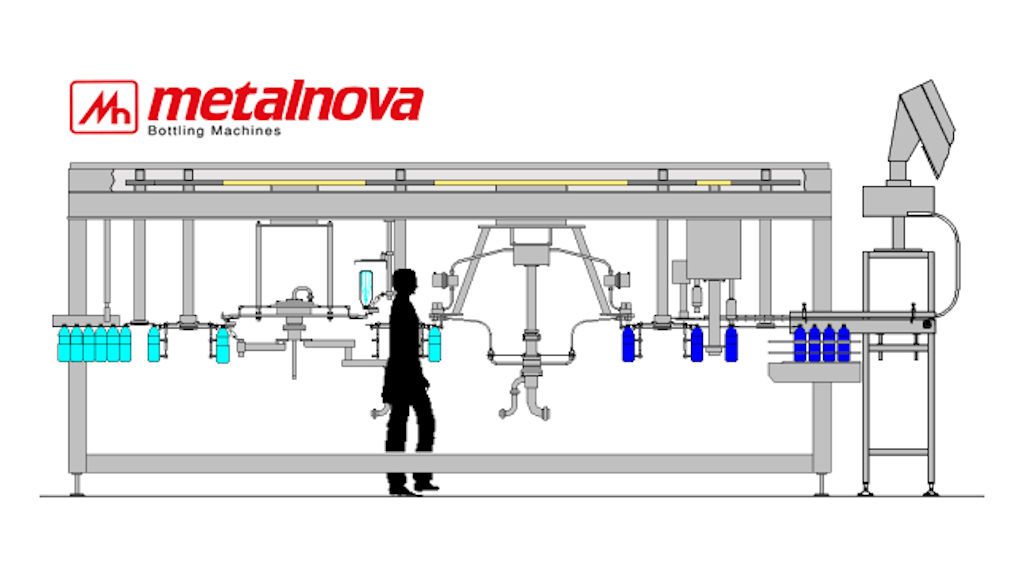 YOUR FILLING ROOM
The BASELESS design allows realizing machines similar to real filling room, where everything is hanging on the roof and the total absence of movement parts under the bottles assures high cleaning and access easiness for the operator.
High level of hygienic design and cleaning;


R

eduction of the maintenance and intervention time.


I

mprovement of the production efficiency.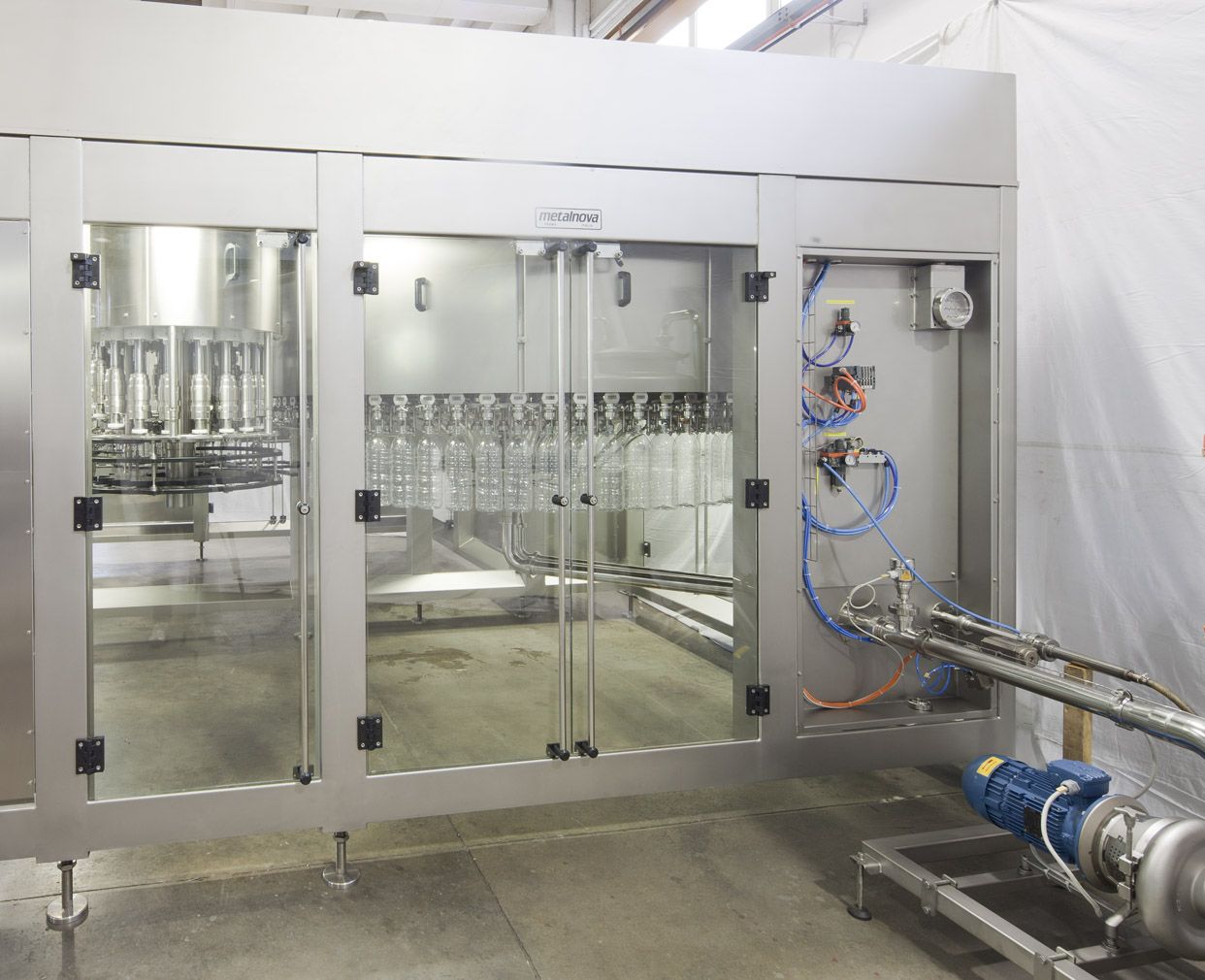 HYGIENE AND CLEANING
There is nothing under the bottles. 
There is not the traditional base where the dirties accumulate.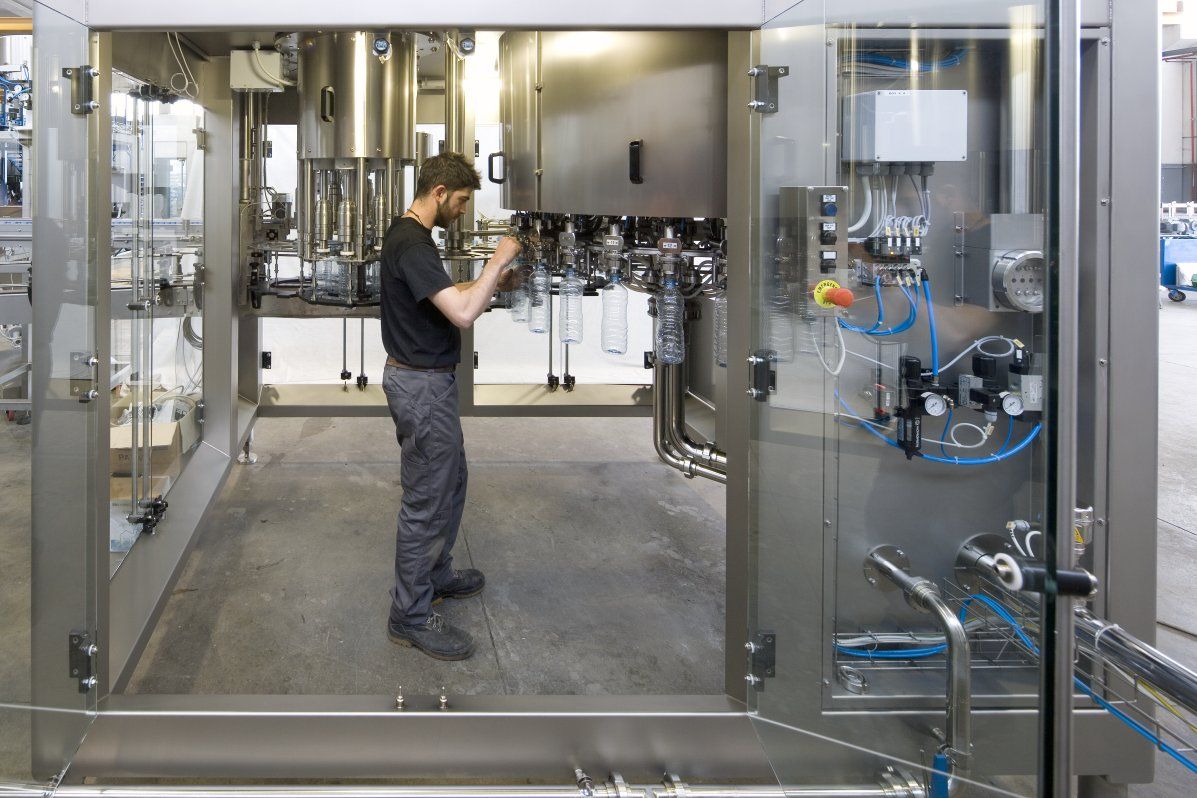 QUICK ACCESS FOR MAINTENANCE
The operator can quickly access to every part to make short intervention during the production, without putting his feet on machine parts.
For the maintenance filling valves, bottle lifters, product manifolds can be easily reached from machine internal part, whilst upper electric / air manifolds can be reached from the top part of the machine.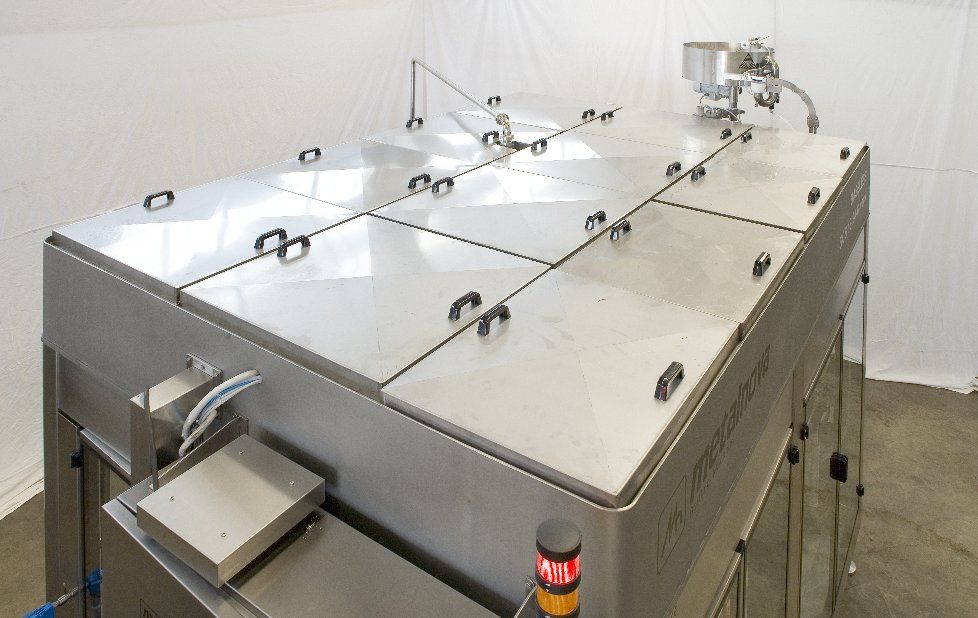 LONG LIFE OF THE DRIVING SYSTEMS
The motorization is in the top part of the machine, separated from the working environment remaining clean and dry for the all life of the machine. In case of extraordinary maintenance the operator can easily control gears, bearings and motor.

 BASELESS 

DESIGN
The operator can work on any part of the machine without climbing on the base or on the starwheels.
When the valves are flushing or external washings are carried out, the liquids fall to the ground without the risk of stagnation on the base of the machine.
Transmission parts in a completely dry area and easily inspectable.
TRADITIONAL DESIGN
To intervene on various parts of the machine, the operator must climb onto the base or the starwheels.
When the valves are flushing or external
washes are carried out, the liquids fall onto the base with the risk of stagnation.
Transmission parts in the lower part of the machine difficult to inspect.

WORKING HOURS
08:00 AM – 12:00 AM – 1:30 PM – 5.00 PM

WORKING HOURS
08:00 AM – 12:00 AM – 1:30 PM – 5.00 PM
© 2020 METALNOVA S.p.A. – P.IVA 00762710341 – R.E.A. n. 144460 C.C.I.A.A. di Parma – Cookies – Privacy
[/et_pb_text][/et_pb_column][/et_pb_row][/et_pb_section]