FILLER FOR LIQUORS & WINE
---
LIQUORS AND WINES: PRECIOUS PRODUCTS TO BE PRESERVED
Liquors and wines needs fillers that do not change their properties and at the same time flexible to work
various bottle sizes.
METALNOVA can handle these kind of products with low vacuum assisted level fillers that allows no
dripping at the end of the filling and that can be equipped with systems for automatic fill level adjustment.
  LOW VACUUM ASSISTED LEVEL FILLING SYSTEM
THE EVOLUTION OF THE TRADITIONAL VACUUM ASSISTED FILLNG SYSTEM
Dripping absence at the end of the filling cycle.

High flexibility thanks to pneumatic controls and automatic fill level adjustment system.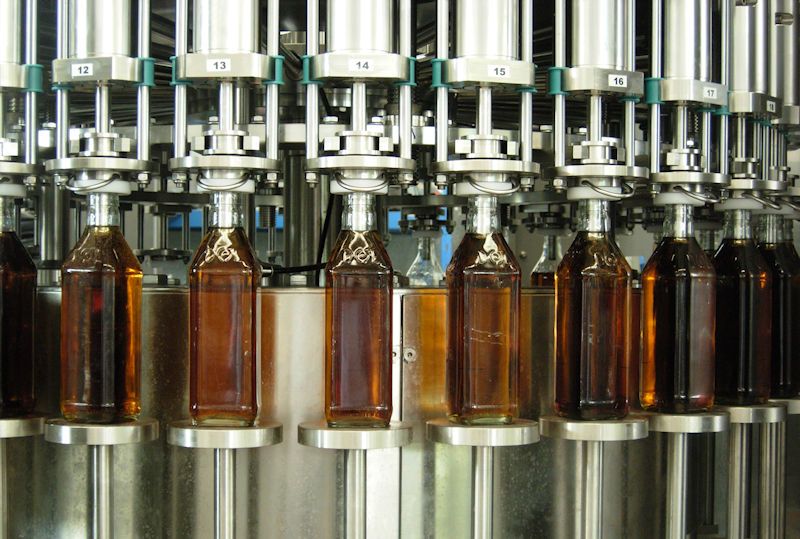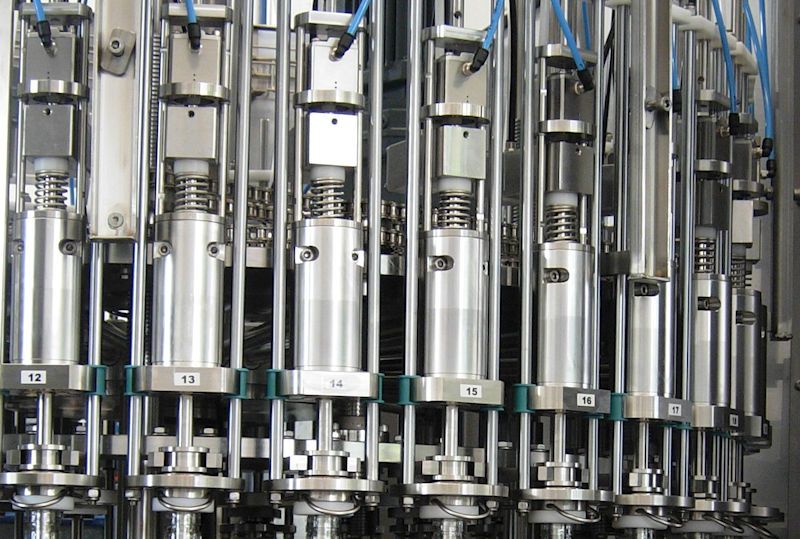 Low vacuum assisted level filling valve, with pneumatic control of the filling phases (product and vacuum opening / closure).
Possibility of adjusting from control panel the duration of the filling phases without doing mechanical manual operations.
Final drop suction to guarantee high filling level accuracy.
Vacuum generation by aspirator with control device to avoid liquid presence in the vacuum circuit.
Absence of central product tank, substituted with a small dimension central manifold.
External product feeding tank, designed to guarantee easy clearing and draining at the end of the production.
Product level control inside the tank with capacitive probe and modulating valve.
Possibility of automatic adjustment of the fill levels with memorization and recall of the level / height parameters from control panel.
Possibility of valve opening independently from bottle presence, to recover the product at the end of the production and to clean the machine.
Sealing rubbers complying with food norms.
Pneumatic bottle lifters with plate for glass bottles.
Automatic filling level adjustment system
VP
The system guarantees a volume
Contactless filling
Volume control from HMI panel
Absence of the lifting jack
Dummy bottles available

WORKING HOURS
08:00 AM – 12:00 AM – 1:30 PM – 5.00 PM