VMAG – JUICES
ELECTRONIC VOLUMETRIC FILLING SYSTEM BASED ON MAGNETIC FLOWMETERS
THE MODERN SYSTEM TO FILL JUICE IN HYGENIC AND FLEXIBLE CONDITIONS
GENERAL FEATURES
Electronic volumetric filling system based on magnetic flow meters.




The functioning of these instruments is guaranteed for still products with specific electric conductivity higher than 50 uS/cm (value to be considered at the filling temperature).

Filling without contact between bottle and filling valve.

Filling valve opening by pneumatic electro valve driven by bottle presence sensor signal (opening) and flow meter signal (closure).

Double filling speed, to guarantee reduced filling time and to avoid product splash out.

Electric board for the flow meter signal management and electro valves for filling valve controls installed on the carousel to guarantee easy access.

Volume set up for each filling valve in the operator touch screen panel.

Memorization of parameters set for each bottle size, with the possibility to select them from the operator touch screen panel.

External product feeding tank complete with level control, infeed valve, spray ball for cleaning, pump for product transfer to the filling valves.

Product transfer from external feeding tank to the filling valves by pump driven by inverter to keep constant pressure or by gravity (for foaming products).

Lower manifold for the connection fixed pipe – rotating pipe with special treatment in the sliding parts to guarantee longer life.

Product distribution from central pipe to filling valves with small distributor easy to clean.

Upper manifold for compressed air and electric signals distribution with special treatment in the sliding parts to guarantee longer life.

Parts in contact with the product in stainless steel AISI 304 (standard) or AISI 316 (on demand).

Sealing rubber complying with food norms.

Machine predisposed for hot CIP in recirculation (CIP group excluded).

Dummy bottles with manual (standard) or automatic (on demand) set up.

Carousel frame manufactured in stainless steel AISI 304.

Bottle neck grippers fixed to the carrousel without bottle lifters, to keep the bottles centered under the filling valves.

Machine available in "neck handling" version (fixed height carrousel and bottle support in the neck, typically used for PET bottles) or in "body handling" version (height adjustable carrousel and bottle suppot in the bottom, typically used for glass bottles or bottles with neck finish without ring).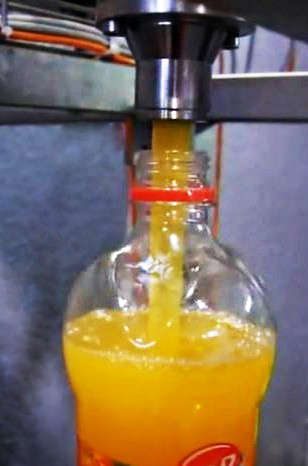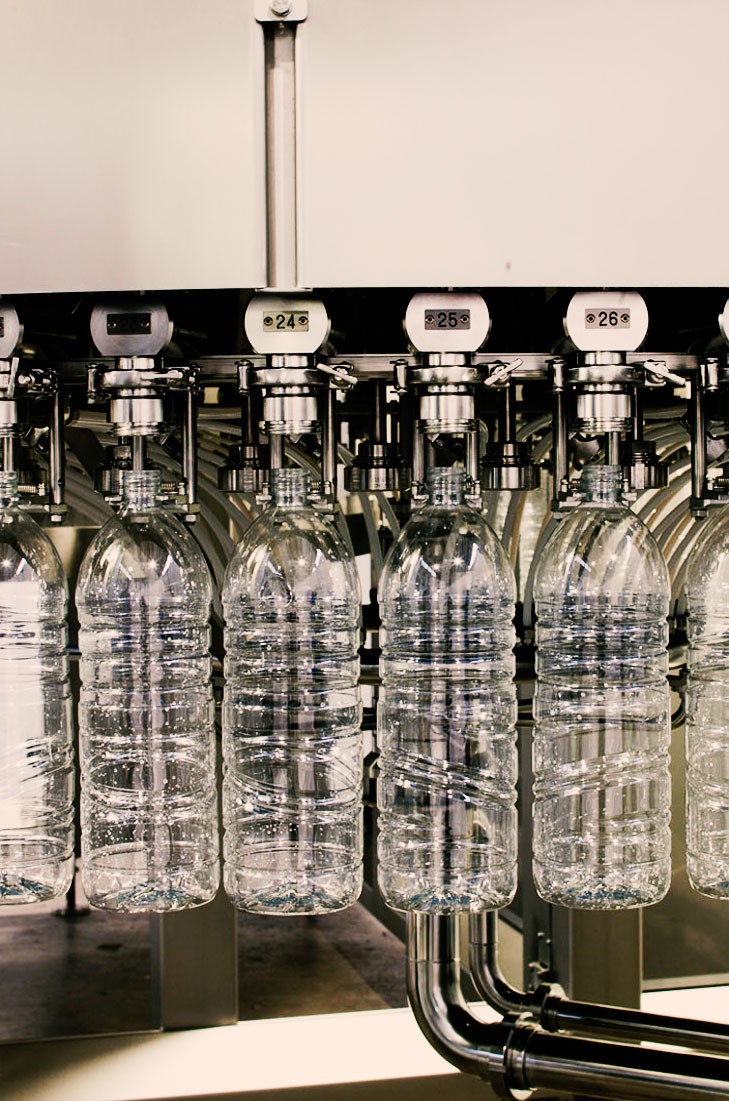 OPTION & DETAILS
METALNOVA SpA - VMAG FILLING SYSTEM ( JUICE )