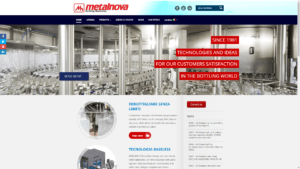 Completed the new web site.
New and up to date graphics, detailed presentations of the various products of METALNOVA, focus on the main features of each machine.
Access to the video of the machines through Youtube, connection to the social Facebook and Linkedin.
Available in English, Italian, French language.
These are the features of our new company web-site.
Come and visit us at www.mnmetalnova.it