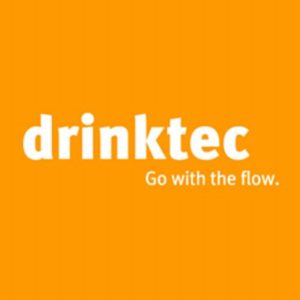 METALNOVA has been present at the most important exhibitions in the bottling world, DRINKTEC Munich , from 14th to 19th September 2009.
METALNOVA will show at the exhibition a filling capping monobloc that resume all the innovations of the last years:
BASELESS design machine, with motorization in the top part of the machine and space under the bottles completely free to guarantee cleaning and accessibility.
Electronic volumetric filling system for still products, which is revealing itself the most requested filling system for its accuracy, cleaning and flexibility features.
PET bottles inlet with synchronization star wheel driven by special electronic system that allows avoiding the bottle inlet to the filling valves in temporary breakdown, avoiding production rejects and allowing the postponement of the maintenance without stopping the production.