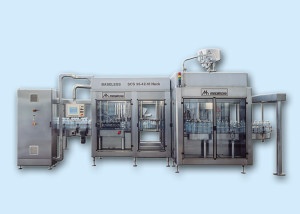 The Emballage exhibition in Paris 2002 has been the occasion to present an absolute news in the bottling machines field.
BASELESS is the new design for the bottling machines, that becomes real filling rooms where everything is hanging on the roof and the total absence of movement parts under the bottles assures high cleaning and access easiness for the operator.
Immediately after its presentation, the system has found purchasers which have appreciated the easy use and cleaning.
All the bottling machines of METALNOVA range can be realized with this particular design.